Programme Information
Overview
Human Capital Development Sdn. Bhd. (HumanCap) Change Management Certification Programme (CMCP) is a testament to our aspiration to be a Change Management Powerhouse. CMCP is geared towards providing participants with a certification that validates a deep understanding on Change Management based on a proven methodology – developed and practised by HumanCap with recognition from Association of Change Management Professionals® (ACMP®).
The Importance of Change Management
As a result of the ever changing and challenging business world, organisations are forced to deal with change on a continual basis. Managing change is vital, to avoid disruptions to business and to ensure intended business outcomes are achieved. Change management is a systematic approach used to allow organisations to manage change in order to effectively transition to a desired future state.

Who We Are?
Human Capital Development Sdn. Bhd. (HumanCap) is a management consulting company and has been providing professional services to clients in various industries such as Financial Services, ICT, Oil & Gas, Automotive, Government and Government Linked Companies (GLCs). We provide end-to-end solutions in the practice of change management for organisation transformation and system integration / implementation.
What is ACMP?
The Association of Change Management Professionals® (ACMP®) is a professional membership association dedicated to advancing the discipline and profession of change management practices that support the success of individual and organisational change for the realisation of intended business results. ACMP® is a non-profit and tax-exempt organisation.
Launched in 2011, ACMP® membership sign-up has been explosive with 2000++ members worldwide. ACMP®'s virtual community connects HumanCap with thousands of change practitioners and service providers globally giving us direct access to information and best practices for managing change.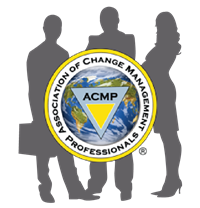 Why Choose HumanCap's Change Management Certification Programme?
HumanCap is an ACMP's Qualified Education Provider. The QEP™ status demonstrates:
Our course aligns with ACMP's Standard for Change Management© and adult education best practices. As it is a generally accepted approach to change management, aligning to the Standard provides a solid base for change management education and knowledge.
Our course also adheres to best practices in instructional design and delivery, ensuring our clients have an opportunity to apply what they learn.
Course Topic: HumanCap's Change Management Framework