Introduction
Human Capital Development Sdn. Bhd. (HumanCap) is a management consulting company and has been providing professional services to clients in various industries such as Financial Services, ICT, Oil & Gas, Automotive, Government and Government Linked Companies (GLCs). We focus in change management for organisation transformation and system integration/implementation.
Since our establishment, we have demonstrated the ability to understand and deliver on the needs and objectives of our clients while being a value add strategic partner.
Backed by a wealth of diverse and relevant experience and expertise across all areas of people management, our employees are able to tailor solutions to suit the unique nature of each client requirements.
Core Values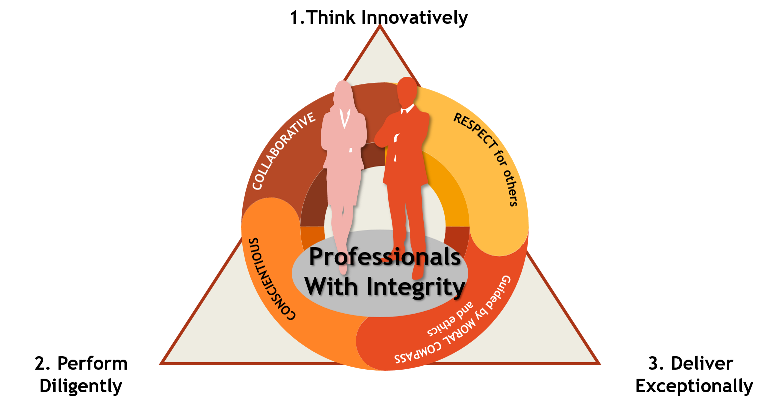 Enabling Change | Empowering People

— The duality of the mantra reflects the balance that is required when in work and in life which is what HumanCap strongly advocates.
Enabling Change and Empowering People also echoes two of our most pivotal Core Values which resonates most strongly with us HumanCap.
It further focuses on what we are all about – Change and People!

Throughout our transformation journey, our proudest asset will have to be our new Corporate Logo.

The strong imagery chosen encapsulates all of our Core Values complemented seamlessly with our new Visual Identity palette.

The new Corporate Logo also again reflects a duality that is also prevalent in our New Corporate Mantra.

This duality of the HumanCap text and the visual of the symbol of a globe again reflects the perfect balance that HumanCap strives to achieve in our daily task be it at work or at home.
Red means energy, passion, action, strength and excitement. It is energizing color as it excites the emotions and motivates us to take action.
Gray suggests security, reliability, modesty, maturity and balance. In business, gray can also means intellect, knowledge and wisdom.
White connotes simplicity, organization and efficiency out of chaos. White's basic feature is equality, implying fairness and impartiality, neutrality and independence.
Wave Design
The new corporate Visual Identity also includes the HumanCap Wave that is used in our as part of the header or footer in our outgoing formal and professional communication channels.
The wave embodies three key values – uniqueness, flexibility and diversity that a wave symbolizes.
Top