By

: M Zafran Mahmud, Dzaffri Redza & Hazlina Hussein

11/30/2015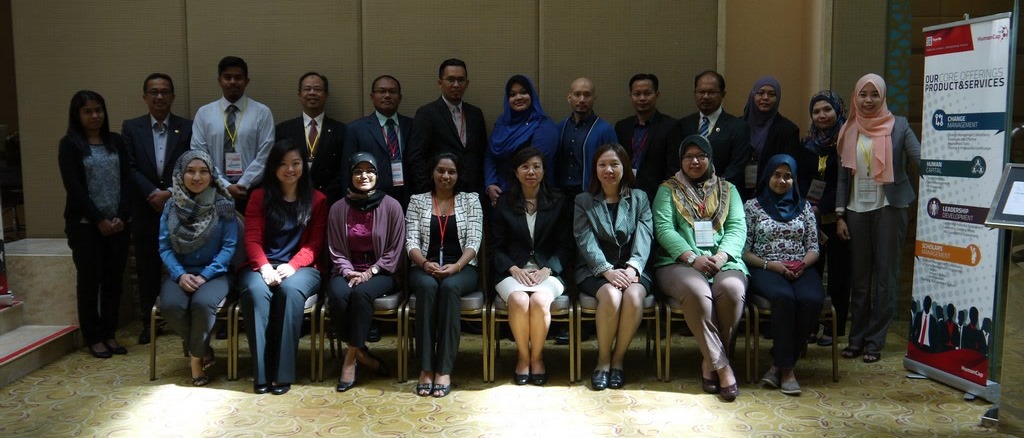 Take Charge Now! Embrace Change, Undertake Transformation - was the motto of Human Capital Development's (HumanCap) inaugural Change Management Certification Programme. The certification programme was organized over a 3-day period from 17 November to 19 November at Putrajaya Shangri-La.

This event marks another key milestone in HumanCap's journey towards becoming a Change Management powerhouse. The programme which has been endorsed by the American based Association of Change Management Professionals (ACMP) was designed to equip professionals in the field of Change Management with the essential, yet critical framework and tools to lead and manage a successful change initiative. A participant from a Selangor-based Islamic non-profit organisation says, "This programme introduced me to the works and efforts required in Change Management and certain characteristic that are needed to become a change practitioner. Change Management needs to be well understood in order to ensure maximum benefit is realised by implementing it in the organisation."

Over the three days, participants who consisted of those who are leading and/or involved in a change effort in their organisation were exposed to HumanCap's Change Management Model – a holistic approach, covering the end-to-end journey in managing change. Participants were guided through the business case for change, which is usually the triggering point for change to be initiated, to transferring the knowledge and managing the performance of change once the change effort is ready for the organisation to take on as business-as-usual. HumanCap's very own Professor Rozhan Othman and Encik Ahmad Fakhri Hamzah whom are in-house experts in the field of change management shared their wealth of experience and knowledge in this niche area.

The approach of the certification programme is equally key in engaging the minds of the participants. Various methods were used to offer participants a breadth of experiential learning experiences. "It's a good training programme because I find that the instances given are relevant and the coaches are the (change management) practitioner themselves. This programme helps me to really understand how change management gives impact to a project implementation, start to end" said one of the participants who leads a Change Management Department in a Fortune 500 oil and gas corporation. The coaches had employed various methods of learning such as case studies, activities and games throughout the 3-day programme to ensure that participants are continuously engaged in the programme."

This certification programme is a permanent bi-annual offering from HumanCap. In-house programmes are also offered to support organisations build up internal change management capabilities where customization can be further integrated into the programme for relevance.

HumanCap would like to thank our esteemed clients for participating and supporting this inaugural programme. We would also like to extend our gratitude to the Association of Change Management Professionals, Change Management Institute and Human Resource Development Fund for their support and endorsement. Keep an eye out for the programme's future announcements or do drop us an email for more information.